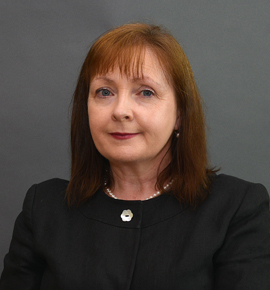 Head of Corporate Compliance Department
Corporate Governance & Compliance
Bernadette is the Head of the Corporate Compliance Department at DHKN and has extensive knowledge and experience in company law matters.
Bernadette works on the implementation of complex company re-organisations, and advises in relation to share capital re-organisations, share issues, the creation of group structures, company re-registrations and voluntary strike off and liquidation. Bernadette provides guidance for Directors on their duties and obligations pursuant to company law and on constitutional and corporate governance matters generally.
Bernadette has worked in the corporate compliance sector for more than 25 years in both the UK and Ireland and has been a Fellow of the Institute of Chartered Secretaries and Administrators (ICSA) for many years.