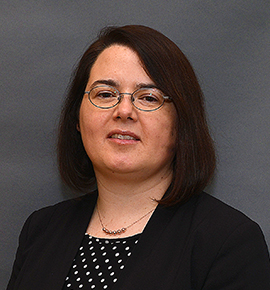 Audit & Accountancy Solutions
Jacqueline is an Assistant Manager in DHKN.
Jacqueline has been involved as Manager on the audits of Marts, Auctioneers and small to medium sized clients. Jacqueline also audits a portfolio of Occupational Pension Schemes and has worked on audit assignments on behalf of the Office of the Comptroller and Auditor General for a number of Public Sector Organisations.
Jacqueline has over 15 years' experience and prior to joining DHKN, she worked with another local firm.
Jacqueline is a fellow of the Institute of Chartered Accountants (FCA) and has a Bachelor of Commerce from the National University of Ireland Galway.