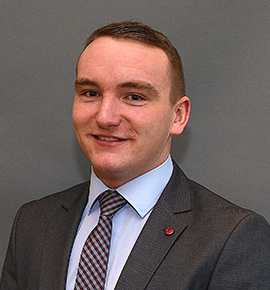 Ian is an Assistant Manager with the Tax Compliance team in DHKN having joined the firm in 2018.
Ian has over 5 years' experience in both taxation and accountancy services and has worked as senior auditor on audits carried out on behalf of the Comptroller and Auditor General.
Ian is a member of the Association of Chartered Certified Accountants in Ireland (ACCA) having previously completed a Bachelor of Commerce Degree in University of Galway.