Quality, Commitment, Service
At DHKN we recognise that internal audit is fundamentally concerned with evaluating an organisation's management of risk. All organisations face risks. The key to an organisation's success is to manage those risks effectively – more effectively than competitors and as effectively as stakeholders demand.
To evaluate how well risks are being managed the DHKN provides internal audit services which will assess the quality of risk management processes, systems of internal control and corporate governance processes, across all parts of an organisation and report this directly and independently to the most senior level of executive management and to the board's audit committee.
DHKN is currently engaged as internal auditor to a number of organisations, for example TG4, Údarás na Gaeltachta and St. Anthony's & Claddagh Credit Union. During the course of these, and similar engagements, DHKN have carried out a number of bespoke audit reviews of industry specific areas. As part of these reviews DHKN considered the specific risk associated with each particular area under review and also considered any previous reports prepared concerning the same area for review. Where necessary, additional follow up work is carried out by DHKN to ensure previous recommendations on areas of high importance to the organisation have been successfully implemented.
In addition to the above, DHKN have facilitated annual risk management workshops and assisted in the development of risk registers for our internal audit clients. All of our internal audit work is carried out in accordance with The Chartered Institute of Internal Auditors' Code of Professional Conduct including the Global IIA's Code of Ethics.
DHKN have significant experience in meeting with and presenting our reports to management teams and audit committees. DHKN also have the necessary resources available to prepare and present our internal audit reports through the Irish language if so required by our clients.
TG4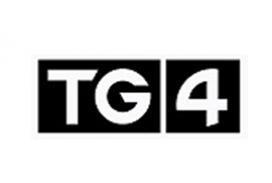 "We found DHKN timely, efficient and professional in all our dealings. We would have no hesitation in recommending DHKN for any internal audit assignment"
Pól Ó Gallchoir
(Former) Chief Executive Officer, TG4