Quality, Commitment, Service
As organisations and the world they operate in become more complex, risk management is gaining a higher profile in the public, private and not-for-profit sectors for the evaluations and insight it provides about how well risks are being managed within an organisation.
DHKN provides risk management services to a range of clients, across a broad spectrum of industries, both public and private sector. Our services ensure each key internal/external risk of your organisation is identified, assessed, reported and monitored. We aim to assist the management team with managing and mitigating those risks.
Our experienced staff assist in the development and implementation of an annual risk management plan including the monitoring of systems and controls to provide assurance that all key internal controls are operating satisfactorily in order to mitigate against the key risks they have been designed for.
At DHKN, we advise directors on the risk management process of their organisation and we provide regular reports on any significant risk events arising in a timely manner. We aim to support the  directors in promoting a culture of risk awareness, identification and management at every level within their organisation.
Our staff have extensive hands-on experience in operating various bespoke risk management software used to create and maintain risk registers and risk mitigation action plans.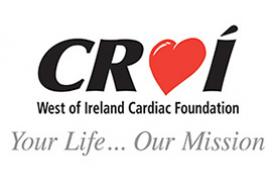 "The services provided by DHKN to our organisation have been of the highest standard. Since their appointment DHKN have played an integral part in the development of our internal control and governance procedures ensuring that they continue to meet the highest standards and are in full compliance with the Charities Act. We have no hesitation in recommending DHKN to any potential clients."
Mr. Neil Johnson
Chief Executive Officer, Croí – The West of Ireland Cardiac Foundation Limited