Our graduate programme is designed for people with enthusiasm, a strong work ethic, entrepreneurial flair and creativity.
Graduates
We recruit the best graduates and in return we provide an open supportive culture and potential for a career path. We invest in our people. Our objective is to support you in achieving your professional qualification through induction, training programmes, mentoring and coaching.
What we can offer:
We offer an excellent structured Graduate Training package that ensures all of our trainees obtain the breadth and depth of training and experience required to achieve their professional qualification.
Our Graduates enter into Training Contracts for up to three and a half years and can look forward to participating in the support systems and social environment of a young dynamic office.
What we look for in our Graduates:
We look for business graduates with a strong academic track record.
Our successful graduates will have an eagerness to learn and to achieve their qualifications within the timeframe of their contracts. For our part, DHKN Limited is committed to seeing our graduates achieve their goals.
Trainee Recruitment 2022
DHKN is recruiting candidates who wish to pursue a career with a Chartered Accountant qualification. We have positions in our Galway office for students under Training Contracts and we envisage a start date in September 2022.
How to apply
To apply for a Graduate position please attach your CV and email it to recruitment@dhkn.ie by using the "Apply Here" button below.
"In 2016 I joined DHKN as a trainee accountant in the Audit Department. DHKN is a great place to complete your training contract. I found the work environment very supportive when I was completing the professional exams with ACCA. DHKN provided me with ample study leave and I was always able to ask colleagues for help in any area of my coursework.
With this support, I was delighted to be placed 1st in Ireland and 3rd in the World in Advanced Taxation with ACCA. Following on from this success I was placed joint 1st in Ireland (5th in World) in Business Analysis and 2nd in Ireland (8th in World) in Advanced Audit. I was also named the first placed affiliate in Ireland (5th in World) in the December 2017 exams.
The incredible experience I am gaining at DHKN covers all areas of accounting. I get to work with many diverse clients and continue to develop my accounting skills from working alongside my more experienced colleagues who are always happy to provide support and guidance to the trainees."
Yvonne Moloney
Trainee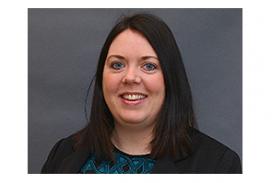 "I joined DHKN in 2013 as a trainee accountant in the auditing department. This gave me great exposure to a multitude of companies in both the private and public sectors in a variety of sizes and ultimately gave me great foundations for my career. However, training in DHKN is multifaceted and therefore, I learnt much more than just audit. During my traineeship I also worked in areas of taxation, accounts preparation and this is why DHKN is a great company to train in as it strives to ensure you are a well-rounded accountant on completion of your training contract.
DHKN does not just give you the tools to becoming a competent accountant they also provide a great environment to work and this is personified by its people. DHKN values the social aspects of working life highly and this can be seen over the past number of year with our success in tag rugby tournaments and also my own personal progress in the Chartered Accountants Student Society of Galway (Vice Chairman 2015 & Chairman 2016) and the Chartered Accountants Student Society of Ireland (Vice Chairman 2016)."
James Peyton
Former Trainee
Related documents: downloads
Chartered Accountancy Brochure_2018