Quality, Commitment, Service
Specialist Credit Union Advisors
DHKN has established a specialist Credit Union Division, led by Stephen Crowley F.C.A. (Partner), with extensive experience in meeting the specific requirements of Credit Unions.
Our dedicated professionals provide expert knowledge to the boards of directors and management of credit unions on all aspects of their business.
DHKN's aim is to provide our clients with advice when they require it, not just when they ask for it. As DHKN develops a one-on-one relationship with each of our clients, our advice is tailored to suit the specific needs of our clients' business.
DHKN is committed to forming close partnerships with our credit union clients, which enables us to understand the unique situations and business needs of our clients operating within the credit union sector today.
In addition to statutory audit, DHKN provides a variety of services, including
Internal Audit
Asset & Liability Reviews
Risk Management
Compliance Services
Strategic Planning
Mergers and transfer of engagements
Many of our credit union clients depend on us for advice and assistance in financial projections and forecasts, understanding ever-changing compliance and regulatory issues, maximising operating results and resolving various management issues.
"We are very impressed with DHKN's professionalism and their expert understanding of our Credit Union's specific requirements, the sector and all regulatory matters. We believe that DHKN's timely service and their pro-active approach is vital to the continued success of our Credit Union".
Mr. Mick Culkeen
Manager, St. Jarlath's Credit Union Limited
---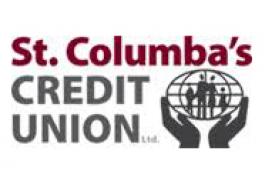 "The outsourced compliance services provided to our Credit Union by DHKN since 2016 has been of the highest of standards. The efficient and timely completion of their reports have provided our Board of Directors with the necessary guidance and insights to ensure St. Columba's Credit Union remains in compliance with relevant legislation and standards. Their expert knowledge of the credit union sector has supported the Board of Directors in the submission of the credit union's annual compliance statement to the Central Bank of Ireland on an annual basis. We would have no hesitation in recommending DHKN to any future clients".
Ms. Eileen Dunleavy
Manager, St. Columba's Credit Union Limited